According to the highly credible USA Today article I found after a 2 second internet search, the average person watches somewhere around 5,000 movies in their lifetime.
That'd be something like 400 days of movies back-to-back-to-back…. My dream year. I know most of us are not trying to waste over a year of our lives on bad movies – so in case you're currently bored of Christmas movies but are still trying to fill up your 5,000 movies per life quota, I'm making a list of some my favorites.
I've organized them by my favorite categories: "Winona Ryder," "Michael Cera," "Beautiful," "Scary-ish??," and "A Little Sad, I Guess."
Because I know y'all aren't trying to pay per movie: I've labeled them if they were streaming on Netflix, Hulu, or Amazon Prime video as of 12-16-17!
---
WINONA RYDER: A little spooky, a little weird, very great.
Heathers (Netflix)
Edward Scissorhands
Girl, Interrupted (Amazon)
---
MICHAEL CERA: Whose awkward man is this?
Superbad (Hulu, Amazon)
Scott Pilgrim vs The World
Juno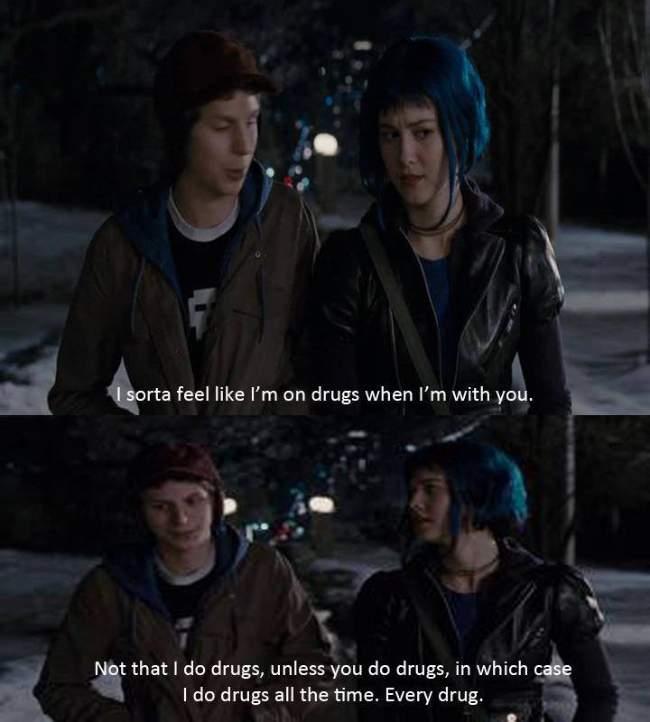 ---
BEAUTIFUL: I can kind of tell you what happened in these movies but mostly they're just super mesmerizing for some reason.
Mr. Nobody (Netflix)
Her
The Lobster (Amazon)
Palo Alto
Moonrise Kingdom (Netflix)
---
SCARY-ISH??: Thrilling.
Gone Girl
The Shining
V for Vendetta (Netflix)
Donnie Darko (Netflix)
---
A LITTLE SAD, I GUESS: Some sadder than others, just a warning.
Eternal Sunshine of the Spotless Mind
The Perks of Being a Wallflower
The Truman Show (Hulu, Amazon)
(500) Days of Summer

((500) Days of Summer)
---
I think that if you've seen & liked at least one in a category (and you probably have!), there's a GREAT chance you'll enjoy the rest in that group, too!
And of course, I always want to hear recommendations, please! I've got 1,000's of movies to go.